Learn to dance in just 5 weeks with the Milton Keynes Dance Centre.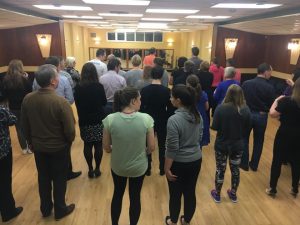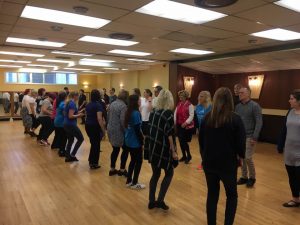 Couples and Single Dancers welcome, we have plenty of staff to assist with your needs.
Please feel free to come in casual clothes & comfortable shoes preferably without much grip (e.g. Not trainers).
Please call to book in advance and ask any questions, alternatively, payment can be made at the same time as registration on the night.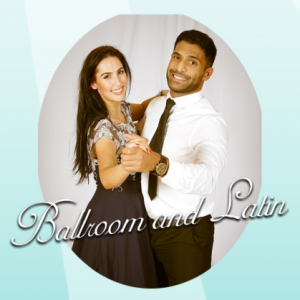 Beginners Ballroom & Latin 5 Week Course:
Tuesday 25th April – Tuesday 23rd April
at 7pm-8pm
£30 for 5 weeks per person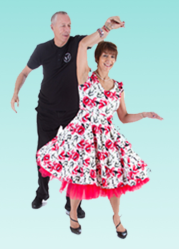 Beginners Rock 'n' Roll 5 week Course:
Wednesday 26th April – Wednesday 24th April
at 7:30pm-8:30pm
£30 for 5 weeks per person
Gift Vouchers also available.
Treat that special someone with the gift of dance!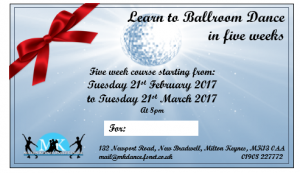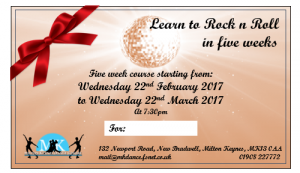 Please call for further enquiries on 01908 227772 or drop us an email via the website.