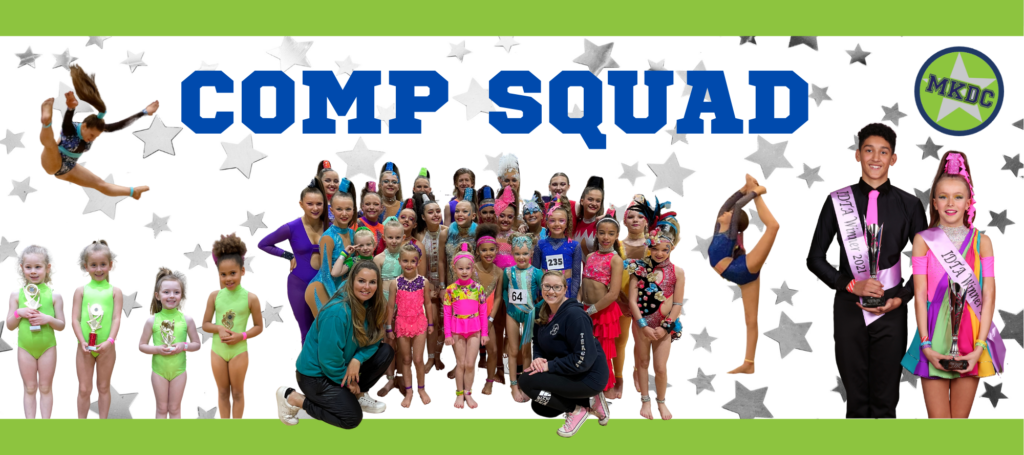 You must regularly attend a Freestyle and/or Rock 'n' Roll class with us in order to join our Competition Squad.
If you wish to compete in Freestyle then you will initially join our Beginners Comp Drills Class at 11:30am on Saturdays to learn drills used to put together your own individual Competition routines – you can request a free trial of this class by enrolling on the Portal. The class teacher will discuss the additional Comp Squad classes (on Mondays, Tuesdays and Saturday afternoons) with you once you are ready to move into them.
If you wish to compete in Rock 'n' Roll then you must be regularly attending a Rock 'n' Roll class before requesting a free trial of the Comp Rock 'n' Roll class on Saturday afternoons by emailing us or asking in the office.
If you have any questions regarding our Comp Squad classes please speak to Laura, your class teacher, Jeanette in the office or email us.
---
Comp Squad members can see some Squad only information here.